A CALM OASIS OF AUSSIE COOL AMID THE HUSTLE & BUSTLE OF LONDON LIFE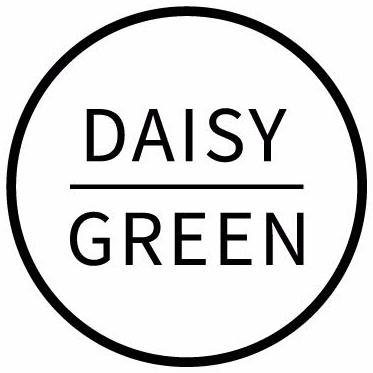 Daisy Green Founder, Prue Freeman, and Operations Manager, Victoria Hardy, reveal how they used Bizimply to streamline office management, giving staff time to focus on developing the personality that the restaurant chain is loved for.
Founded in 2012 by former investment banker Prue Freeman, the Daisy Green Collection now comprises 13 restaurants in central London. Each one has its own name, décor and personality. What they all have in common is a "relaxed and buzzing Australian food and coffee culture".
Every location is open throughout the day, serving breakfast, brunch, lunch, an all-day menu and evening dinner, the last of which is typically served until 1 a.m. Don't forget the extensive menu options: steak, vegan, paleo, craft beers or prosecco … you name it, they have it.
It's a concept that appeals to regulars and food critics alike. "Best boozy brunches in London" says the Evening Standard. "London's best paleo restaurants" opines Vogue. "Trust us … you'll see what the fuss is about", says GQ, intriguingly.
Early on in the Daisy Green story, when Prue Freeman met our founder Gerard Forde at a trade show, she instantly knew that Bizimply could significantly help with her ambitions. "Gerard not only knew the catering and hospitality business inside out, he was clearly very passionate about it and could talk about all the challenges involved in staff management and running an efficient business," recalls Prue.
Following this initial discussion and a system demo, the Daisy Green team decided to implement Bizimply. It is now an integral part of the Daisy Green operation. 
"People come to Daisy Green restaurants to relax and have a good time, but they are often working people on a tight schedule," says Operations Manager Victoria Hardy. "So, it is important for us to be on top of things, while maintaining the casual, laid back ambience. Daisy Green has to be a fun place to work if it is going to be a fun place to eat."
"We have invested in leading-edge technologies that have helped us to expand rapidly... Bizimply is an important part of the technology mix."
"[Staff] can all see where and when they are needed at an instant on their mobile devices."
"We use all of the main rostering and time management features in Bizimply. I particularly like the fact that if staff members need to go and work in a different restaurant, their hours are still recorded automatically on the one system," adds Victoria.
"It's great for staff too as they can all see where and when they are needed at an instant on their mobile devices."
"Bizimply also gives us an instant view of how we're doing on sales by restaurant and labour hours, and helps us to forecast upcoming needs.", says Victoria.
There is also a direct connection to Daisy Green's payroll system. "That ensures staff get paid for every minute they work, on time, every time," which is obviously vital for staff morale," says Victoria.
Prue and Victoria keep us on our toes at Bizimply though. In the nicest sense. "We have a sit-down with Bizimply a couple of times a year and share our ideas on what new features we'd like to see in Bizimply in a roadmap conversation. To keep up with the trends in staff management in catering and hospitality," says Prue. 
In fact, Daisy Green has been very influential in driving improvements in Bizimply timecards over the last couple of years, so it has been a strong partnership.
Do you have similar pain points that Daisy Green used to have? Why not book in for a free demo of Bizimply and see how it can benefit you. 
Try Bizimply's All In One
Workforce Management Platform