Intelligent Approvals and Notifications with Timesheets
Increase the day-to-day productivity of your business. Bizimply's Intelligent Approvals and Notifications can help automate the daily processes in your business using specifically designed workflow tools that allow your organisation to ensure critical transactions, documents, or records are monitored and approved through the appropriate chain of command, all done automatically to save time and hassle.
A struggle that many business faces, is how to maximize efficiency in transactions involving multiple employees. After all, the majority of businesses aren't one-person shops and have at least a small number of staff members. Oftentimes, approvals are needed at various levels in the organization in order for a transaction to take place.
The solution to this issue is having an intelligent Approvals and Notifications system installed with Bizimply. When issues arise with staff and employees are sick, busy, or out on vacation, a notification and approval system provides all employees with the comfort that the job will get done by providing backup approver options in the event that the initial approver is unable to or fails to respond to the request.
Intelligent Approvals and Notifications firstly save time and money by allowing requesters to request without wasting time chasing down the approver in the office or on the shop floor or having to wait on an email that may never come. But there is a range of more specific benefits as shown below: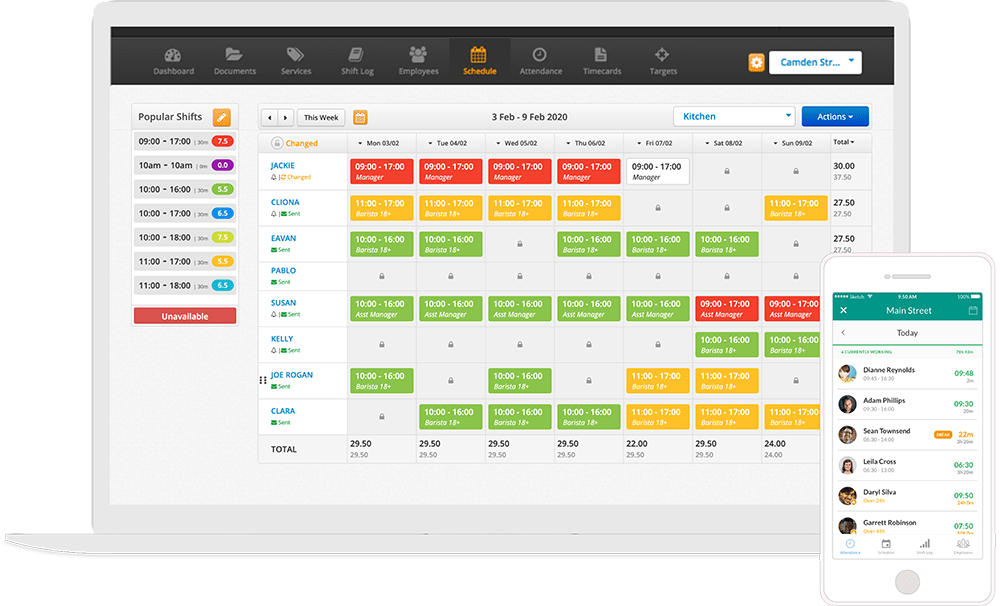 Customised to your organisation
The Approvals and Notifications give you back control of your business with a multi-level approach to ensure increased workflow efficiency and the security of valuable and sensitive business information. The rules-based approach can be customised to each organisation's needs, with features allowing for individual and group approvals in both sequential and non-sequential business flows.
In addition to the powerful approval process, Bizimply's software contains a flexible alerts system, with multiple platforms for delivery of an alert via e-mail, SMS, follow-ups or PDA's. The workflow also includes a notification system that will keep a permanent record of any information or alert condition Not only does Bizimply's alert system help internal controls but they can also be used to trigger interaction with your customers or suppliers. For example, an automatic email notification can be sent to a customer advising of delayed order delivery.
Bizimplys advanced security feature means only authorised staff can view and approve specified records guaranteeing the security of your business intelligence.
The Intelligent Approvals and Notifications module eliminates the need for the transfer of physical documentation from desk to desk minimising the opportunity for paperwork to become lost and sensitive information to be released to unauthorised personnel. Being fully integrated with Bizimply's document management solution, the paperless office can become a reality for you with the power of Bizimply.
See what a tailor-made, customisable Timesheet App solution looks like.
"When I was a store manager it was already saving me about an hour a week for timesheets alone."
Operations Director, Golden Discs
Timesheet software creates a successful workflow with Golden Discs and Bizimply.
By joining forces with Bizimly, Golden Discs can now reap the time-saving and cost-cutting benefits of having Bizimply's Rota Software such as :
Frequently Asked Questions
at happens if I assign an approval task that requires additional information?
If a task requires additional information, you can't reassign it. When users ask for more information, they also select one of two options. After the additional information is submitted, the task goes back to the initiator or to the user who asked for more information. The initiator or the user who asked for more information can then reassign the task.
What happens if I edit or delete an approval?
If you edit or delete an approval rule on the Manage Approval Rules page, then approvals currently in progress complete as if the rule had not been edited or deleted.
Can attachments be added to a request after it's been submitted?
Attachments can be added by the pending approvers, including the PI when they are not the
submitter of the request up until the point at which the request is received by RSO.
Try Bizimply's All In One
Workforce Management Platform